---
How does the solar charger backpacks works?
How does the solar charger and solar backpacks work for cell phones etc. device

Instruction:
Solar bag is an eco-friendly mobile phone charger, collect power from sun, then converts sunlight into electricity and charging electronic devices such as mobile phone, power bank, camera etc. The backpack is very good for your outing, can put your different gadget inside, make your traveling life so easy and comfortable.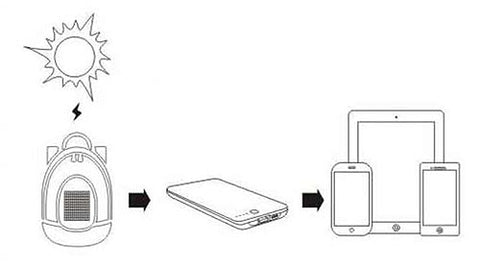 Charging the battery:

1.Charging from the solar panel
Connected the portable battery with solar panel, the battery red led will be lighting, it means solar charging the power battery pack.
The time will be difference according to solar panel power and the strengthen of sunshine

2.Charging from computer or USB AC charger
Connect the USB cable to the computer USB port (or AC USB adapter plug), and plug the Micro-USB tip into the battery input port, then the battery led will become red. The time will be difference base on the battery capacity (For example: Base on ECEEN 10,000mah power battery pack, it need around 8-10hours, base on ECEEN 5,000mah power battery pack, it need around 4-5hours.)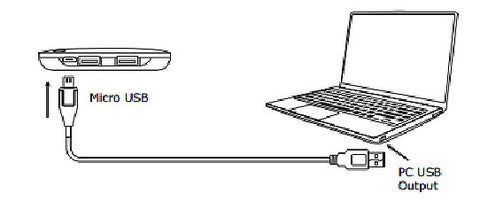 Charging device:
It's a clean and convenient way to recharge and run your portable toys far away from and power outlet. The system turns solar energy into electricity to charge an integrated battery unit from which you can recharge your devices day and night.

1. Power bank charge the device
Connected power battery pack and mobile phone or other's device which need charge, it will charge your device.

2. Solar panel charge the device directly
Connected the solar panel and mobile phone or other's device under sunshine, it will start to charging your device automatically. (If charge your device direct from sunshine, it need match ECEEN voltage controller, all of ECEEN brand products are with voltage controller, except special noted. )