---
ECEEN Waterproof Backpack Dry Bag With Padded Shoulder Straps, Phone Pocket & Bottle & Hiking Stick Holder Perfect for Cano Kayaking Swim Beach Hiking Boat Sailing Camping Fishing Snowboarding
What's the benificial?

(Solar Options Only) 7 WATTS SOLAR PANEL CHARGER: 7W SUNPOWER solar panel with 21.5-23.5% efficient. Built in smart voltage regulator, Up to 1A Max output under the sun directly, providing enough power to charge almost all the Android devices and some of 5V device. Or Apple devices (Solar Options Only)

WATERPROOF! - Protect your precious possessions from water, snow, soil, sand and dirt under bad condition: You can load your cellphone, papers, money, electronic devices, camera in this dry bag with no fear or trepidation.

DURABLE & COMFORTABLE - Double-stitched, reformed sealed seams, Come with high quality nylon comfortable & adjustable shoulder strap to fit your shape and wear as waterproof backpack. The high-density dual shoulder straps and the extra soft and stays comfortable on your back.

EASY TO USE - Tightly sealed fold system keeps large 20 Liter main compartment water and air tight.

Make sure the waterproof zip closed completely then it will be use well and safely.
WIDE OUTDOOR SPORTS ACTIVITIES - Perfect for snowboarding, hiking, traveling, camping, boating and Fishing, Sailing, Camping, Traveling, Canoeing, Kayaking, Boating & Premiums for Adventurers. Diving is not workable.
Description:
This waterproof backpack used airtight zipper for provides impermeability
The sized 20L Zippered dry bag is big enough to carry everything you need for a day trip, without being a bulky, hassle to carry.
It's perfect for hiking, camping, kayaking, canoeing, rafting, sailing, paddle boarding, surfing, skiing, snowboarding, or just a day at the beach, Ready's got you covered.
Features:
Waterproof main compartment; (NOTE: Front pocket is NOT waterproof and contents stored there should be treated accordingly)
Mesh side pocket and easy access front pocket;
Flexible yet rugged 500PVC tarpaulin material;
High frequency welded seams;
Comfortable padded shoulder straps;
Easy to use tri fold buckle system;
Easier to clean.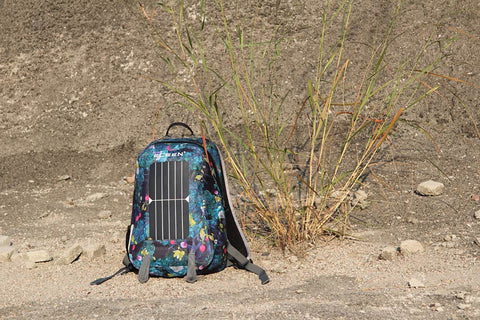 Bag Care to Keep Your Gear Dry and Safe:
1. After each use, waterproof bags should be cleaned and aired out. Dirty bags can be washed with a soapy brush and rinsed. Store bags completely dry, inside and out. An occasional wipe down with a vinyl preservative will help maintain vinyl bag suppleness. Try to pad items with hard, sharp corners to minimize wear on the fabric. This will substantially increase the life of packs and bags. Keep all insect repellents and solvents from making direct contact with vinyl and nylon waterproof bag. If contact occurs, wash the bag thoroughly.
2. Don't use in water over 30 centigrade temperature and below zero 30 centigrade temperature.
3. Make sure the waterproof zip closed completely then it will be use well and safely.
4. Use the kit lubricant for the main compartment zipper to provide easy closing and prevent jamming and leaking.
the backpack is super processed
I have been looking for such a backpack for a long time after I saw employees in an Africa many years ago who all carried solar bags and thus charged their cell phones. finally there is something similar with us!
the backpack is super processed, looks chic thanks to the orange-gray color scheme and the solar panel can be removed. and just click on it again. When the midday sun shines from the cloudless sky, the panel charges a smartphone very quickly and can even take it out of the can with the normal current. - so far so good!
The solar panel also looks valuable and worked without problems.
The backpack was delivered quickly and looks really appealing. The size is just right as a daypack and the workmanship also fits so far, only the fabric is a little thin and could be thicker.
The solar panel also looks valuable and worked without problems.
Really like this waterproof backpack
Really like this waterproof backpack. The zipper is extremely difficult to use without the included lube/waterproofing agent. This backpack went with me on my flyfishing trip in AK. It keep all my belonging nice and dry through the rain and mist. The pocket was also extremely handy. It was the perfect size and I am very happy with this purchase. :)
This backpack IS waterproof!! I love it.
I live on an island where my paperwork must stay dry at all times. This backpack IS waterproof!! I love it. The zipper is a little stiff, as noted by other reviewers, BUT if you use the silicone lubricant that is provided in one of the pockets of the backpack, the zipper is not an issue. It must be tight in order for it to be waterproof but moves with ease after lubrication. This is a thumbs up! Very satisifed.