Knowing how to prepare for a hurricane is the first step towards ensuring you and your loved ones are safe throughout the hurricane season.
The whole experience can be traumatizing which is why having your hurricane supply list and hurricane survival kit ready comes in handy in the event of an emergency.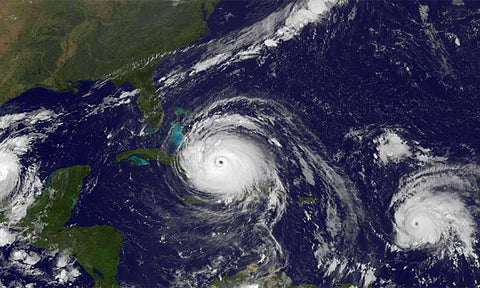 These are the most important hurricane supplies:
One gallon of water per person per day (for three days).
A three-day supply of non-perishable food (think: peanut butter, whole wheat crackers, protein bars, etc.)
A battery-powered or hand crank radio and a NOAA Weather Radio with tone alert.
A flashlight, along with extra batteries.
A basic first aid kit
A whistle or noisemaking device to signal for help.
Moist towelettes, garbage bags, and plastic ties for personal sanitation
A basic toolset that includes a wrench or pliers
Cell phone with chargers and a backup battery
Remember, hurricanes can damage property and cut off the power supply.
But a powerful charger like the ECEEN solar chargers power house can keep your devices powered during a hurricane and make a sudden power outage more bearable.
The good thing about solar generators is that they don't use gasoline, propane, or any other flammable substances.
You can easily and safely run them just put it under the sun and use them to power your phone and other small electronics.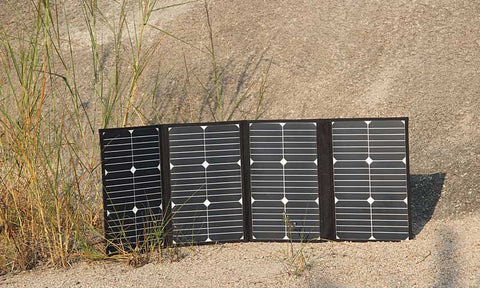 Here are some of solar charger and solar flashlights for your choice, and add it to your hurricane emergency kit!
ECEEN 13 watts Portable solar chargers
ECEEN 20 watts Foldable solar chargers
ECEEN Solar powered multi-functional flashlights
10 Tips for Staying Safe During a Hurricane
Hurricane Dorian left many Florida residents without power for days on end. Many people saw how unprepared they were for a real storm. It's important to know how to prepare for a hurricane and above all, how to stay safe as it happens.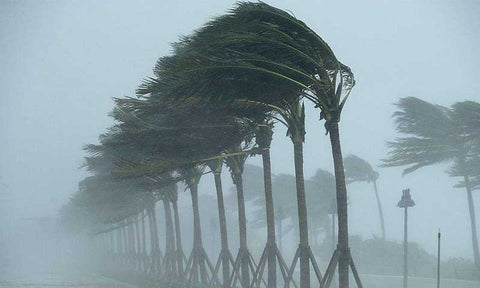 Here are our top tips for staying safe:
Create a household evacuation plan for your family and your pets
Bring in any outdoor objects that may be blown away
Know all the evacuation routes
Fill your car with gasoline
Stay away from flood-prone and low-lying areas
Close storm shutters and move away from windows
In case of a power outage, use a flashlight and not candles
Unplug small appliances and switch off propane tanks
Avoid driving or walking in floodwaters
Only go out when authorities say it is safe